Strategic Planning & Advisory Services
The modern business environment is volatile, complex and in many ways, ambiguous. For senior executives and decision makers, complexities and uncertainties in the workplace present a challenge to effective decision making and leadership. Without a trusted resource for advice and counsel, more than a few leaders falter, making it nearly impossible to stay competitive or forge ahead of the curve.
Proven Leadership
When it comes to advice, there are only a handful of people who can be trusted to provide the kind of information that will not only add value, but also, reach executives on a level that makes sense to them- in their business. Jay McDonald has unparalleled expertise gained through proven leadership and CEO experience in multiple venues across a wide variety of industries. With a sound foundation in finance, marketing, operations and technology, he's a strategic visionary- an analytical thinker and problem solver who uses well-reasoned judgment to create practical solutions.

Business Savvy Meets Street Smarts
A serial entrepreneur and innovator, Jay knows what it takes to make the tough decisions. He's made the journey and has the hands-on knowledge and skills to help those on their way up survive the challenges that that lie ahead. With a combination of business savvy and street smarts that's rare in any industry, Jay challenges the status quo and has been rewarded with success time and time again. He's field tested, battle hardened and more than ready for the next opportunity.

Whether it's an organization-wide communications strategy, an executive level decision, or uncertainty rolling out new technology, Jay has the expertise to draw on and the innate skills to help guide decision making. On multiple occasions, he has helped move organizations to the next phase, resulting in optimized value for owners and stakeholders as well as record setting revenue. With commercial banking and investment banking alone, Jay has helped senior executives reach milestones unheard of in the field.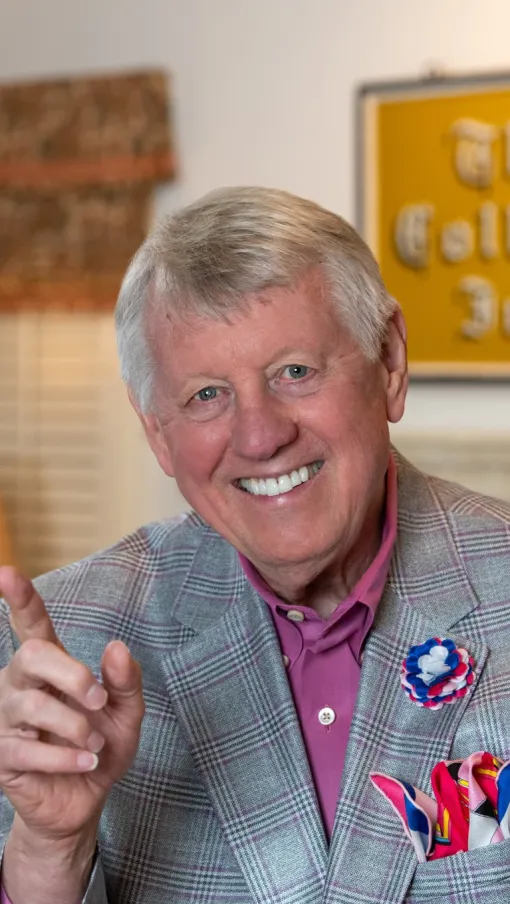 Credentials
With over 40 years of experience as an Atlanta business advisor, serial entrepreneur, CEO, and owner in multiple venues and industries, Jay McDonald has mastered the art of learning by "trial and error." With a unique breadth of knowledge earned through decades of hands-on experience, Jay is recognized as a strategic visionary whose high energy, quick wit and straight talk combined with a passion for mentoring others allows him to help executives achieve better business results and enjoy more rewarding personal lives.
As a Vistage Master Chair for five Atlanta groups, Jay shares his deep knowledge and personal experiences with business leaders looking to maximize their potential. As a results-oriented leader and proven executive leadership coach, he knows how to combine keen business strategies, common sense, and personal touch to build trust and authentic relationships with every client - helping them become better leaders, make better decisions and live happier lives.
Jay has an MBA from the Darden Graduate School of Business, University of Virginia where he received the prestigious Samuel Forest Hyde Memorial Fellowship and was given the Distinguished Alumni Award. He received his BS in Industrial Management from Georgia Institute of Technology graduating in the top 10 percent of his class and is a 2022 recipient of the Joseph Mayo Pettit Distinguished Service Award, the highest award conferred by the Alumni Association, honoring alumni who have provided outstanding support of the Institute and Alumni Association throughout a lifetime and who have provided leadership in their chosen professions and local communities. Jay completed the Stanford Executive Leadership Program in 2018, where he continues as its facilitator. His newest book, Strategic Jaywalking: The Secret Sauce to Life & Leadership Excellence is available in hard cover, eBook/Kindle, and AudioBook wherever books are sold.
He currently serves as Chairman of the Board of Stafford Development in Tifton & Atlanta; Past Chairman of the Board of Directors for ECI Group in Atlanta; a Board member of the Frabel Art Foundation in Atlanta. Jay is a nationally recognized thought leader and public speaker, interviewed by the Wall Street Journal, Forbes, Fast Company, the Atlanta Business Chronicle, and by over 2000 other media outlets. He is a licensed real estate professional and a nationally recognized trainer for commercial lenders and credit administrators. In 2002, Jay was pleased to serve as an Olympic torchbearer in Salt Lake City.

Speak with Jay
I'm excited to learn more about you, your business and how we may work together.